Year 4
Adopt an animal!
A HUGE well done and thank you to all of Year 4. We raised over £100 to adopt a Donkey from the Hayling Island Donkey Sanctuary. We had a great time selling the delicious cakes to the rest of the school!
English
We started our new Viking topic in English last week and have been enjoying watching the video 'The Saga of Biorn'. 
We explored words from Biorn's diary and used traffic lights to see if we knew the word and used it in our writing, if we knew what it meant but didn't use it or if we didn't know at all what it was. We then used dictionaries and thesaurus' to look up word meanings and find similar words that we could use in our writing. 
PDL day - keeping ourselves healthy. 
Today Year 4 learned about things that help keep our bodies healthy, fit and clean. We discussed how some products can be misleading and the importance of storing our food safely in the kitchen.  Year 4 also linked our topic to British Values and how personal hygiene can be taken for granted by some. 
We finished off our day by making sandwiches for our Grandparents and other adults. Thank you so much to everyone who came in and we hope those that didn't still get to try some of their yummy sandwiches! 
Mysterious Object: Found!
Last week Martin Wiltshire joined Year 4 to show them a mysterious object he had found on a walk. He wanted the children to use their questioning skills to identify it. 
First Aid.
As part of our Bidbury University and PDL topic, staying safe outside of school, we took a first aid course run by Bev from St John's Ambulance. We learned how to put someone into the recovery position if they have hurt themselves. We even put Mr Devine into the recovery position!
Road Safety.
As part of our PDL this week, Year 4 were asked to bring in their scooters for a very special lesson. We went outside and used the green cross code to walk safely across the road, while our friends went up and down on their scooters!
We had a great time and learned that you must always: Stop, Look, Listen and Think!
Be Bright Day.
Today we dressed in bright clothes to show that we know we need to be bright when out at night! Reflective jackets are very useful if you want to be seen.
Road Safety.
Today we had Julia from Hampshire Road Safety come to talk to us about how she helps others stay safe using roads and why it is important. We learned you must have a booster seat unless you are 12 years old or over 135cm. You also have to wear bright clothing at night to ensure you are seen.
We are looking forward to our 'Be Bright' day on Monday 25th March! 
Year 4 go litter picking! 
We had a great day litter picking as part of our PDL and science 'Environments' topic on Southsea beach. We were joined by Zoe, a volunteer from the charity The Final Straw, who helped us clean the beach and let us borrow some litter pickers.  
We found a wide variety of plastic objects including lots of fishing wire, rope and bottle tops. We also found some interesting seaweed, shells and stones!
Thank you to all our parent helpers, Mr Kingswell, Mrs Singh and Mrs Walker! We had a brilliant time. 
Living Things and their Habitats.
We had a visit from zookeeper Sophie who brought in Tinker the Tenrec. She told us lots of interesting information about Tinker, including what type of environment Tinker would live in in the wild and where she comes in a food chain.
A New Arrival.
A huge congratulations to Tristan and his family from everyone at Bidbury! 
Deforestation
As part of our 'Environments' topic this term we have been exploring deforestation in PDL. 
After watching the Iceland advert, we looked at what deforestation is, why it happens and how it can effect people living in and around the rainforest. 
https://www.youtube.com/watch?v=JdpspllWI2o&ab_channel=IcelandFoods
States of Matter
We have started our topic on states of matter. Today we learned about solids, liquids and gases. 
We know that a liquid takes the shape of the container that it is in. We grouped different items into their correct state. 
GEOMETRY
This week, year 4 are exploring the properties of shapes including triangles. We have classified triangles in different ways. Did you know that a Right Angled Triangle can also 
be a Scalene Triangle?
Triangles are used everywhere! Have a look around when you go out for a walk. Can you find any in buildings? Bridges? Electricity pylons?
Newspaper Reports. 
We have been busy writing our newspaper reports for the mysterious, iron boxes that appeared on our field. If you have any information about them, please contact Bidbury Junior School. 
Mechanical Systems
In DT we have started our topic on mechanical systems. These contain related components which act together to create a motion. 
We had a go at making our own mechanical system using paper and split pins. These are materials that we can recycle. 
Fire Safety 
On Monday we created a set of rules so we know what to do when the fire bell goes. 
We then acted out our rules in class to show how we would behave. 
Today we have been looking at fire safety in school. 
We talked about what our school rules are and how we should behave during a fire drill. We then went on a hunt for different fire safety items around school and found we have about 10 fire exits!
We also watched a video about how we shouldn't play with matches:
https://www.youtube.com/watch?v=mmflkVzAIeE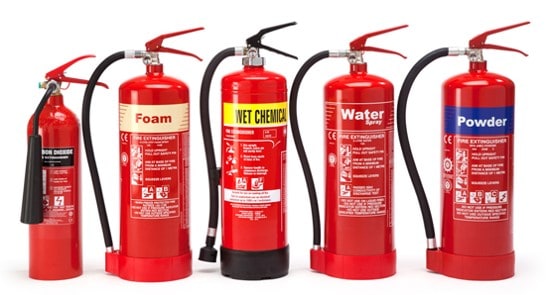 Mysterious Silver Boxes...
On Monday Year 4 investigated the strange metal boxes that appeared on the field. We discovered them scattered around and took them back to class. We spoke to Mr Macintyre about them and he told us they were made of iron. 
We will be writing a newspaper report about our discovery this week. 
Lights, Camel, Action!
A big thank you to all the children who took part in the Christmas Nativity both in the afternoon and evening. The Year 4 team were so impressed with your singing, dancing and acting.
Here are a few behind the scenes photos of some of our brilliant performers. Please ensure any photos taken during the performances by family members are kept off social media. Thank you and have a merry Christmas!
Christmas Crafts
Thank you to all the parents for taking the time to come in and make Christmas crafts with the children! It was a fantastic turn out and the hall looks very Christmassy. 
Staying Safe Online.
In computing we have been learning how to stay safe online. We know that we shouldn't share any private information online. 
We discussed how when we upload personal information to our social media, anyone can view it. 
As an example, Miss Wiltshire uploaded a photo of a whiteboard with the message 'Birch class are learning about E-safety. We want to see how far this post can travel'. She posted it to her social media and by the next morning it had been shared over 50 times and had been seen in over 7 different countries. 
We want all our children to know that even if the post is deleted, it could have been downloaded and shared many times. 
Maths
In maths this week we have been learning about multiplication and division. 
We played lots of multiplication and division board games, recalling the answers using our mental maths and jottings only! 
'The Funky Camel!'
A letter has been sent out about our upcoming nativity. It will be preformed on Thursday 20th December 2018 at 2.00pm and 6.00pm. 
Tickets are £2.00 per adult. 
We look forward to a dazzling show! 
Parents Meetings.
Thank you to all the parents that met with us in Year 4 to discuss your child's progress. It was all very positive! 
Art.
Please send your child in with any clean plastic bottles for Year 4 to use during our art lessons in the next coming weeks.